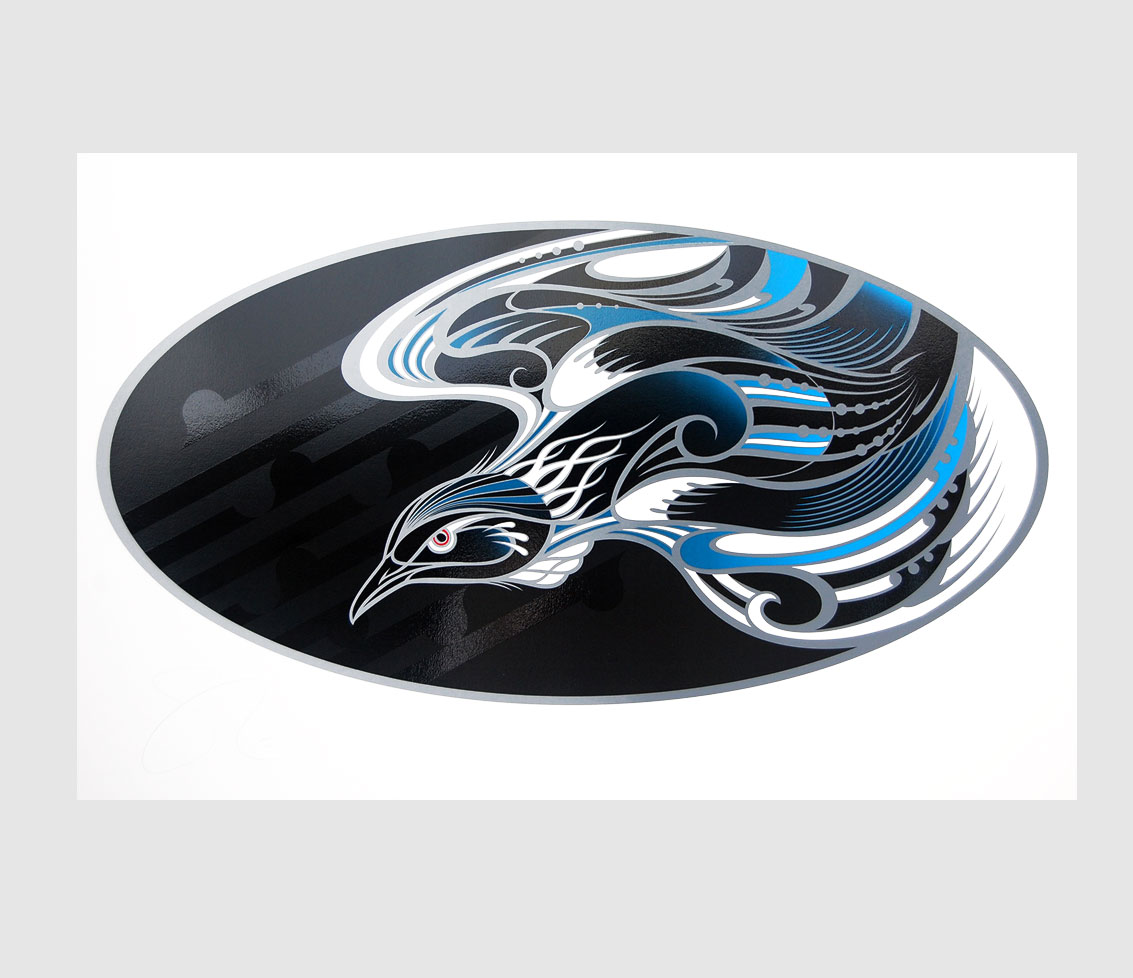 Shop
Tui Pure
750 x 560mm screen print with overgloss on 300gsm fabriano stock
50 limited edition prints signed and numbered
Endemic to Aotearoa, the Tui is our native show pony. He is cutting edge style in an attractive, sleek, athletic package, that's built for speed and agility. He is the epitome of cool, with his shimmering black appearance, clean crisp white contrasts and hints of paua and pounamu metallic tones. He is the Top Gun of the avian world, with incredible acceleration and handling stats, he often engages in advanced flying maneuvers, with full on dog fights, pulling verticals like nobodies business and giving stick to those he out performs. Being the most aggressive of our natives, he carries his heart on his sleeve and takes no prisoners. He is totally engineered to excel in his environment.
SHIPPING:
*On checkout please select the relevant option below for this item:
EDITIONS - NZ COURIER TRACKED (for NZ deliveries) or;
EDITIONS - AUSTRALIA COURIER TRACKED (for Australia deliveries).
**To place an order outside of NZ or Australia please contact me to arrange International Shipping for this item.