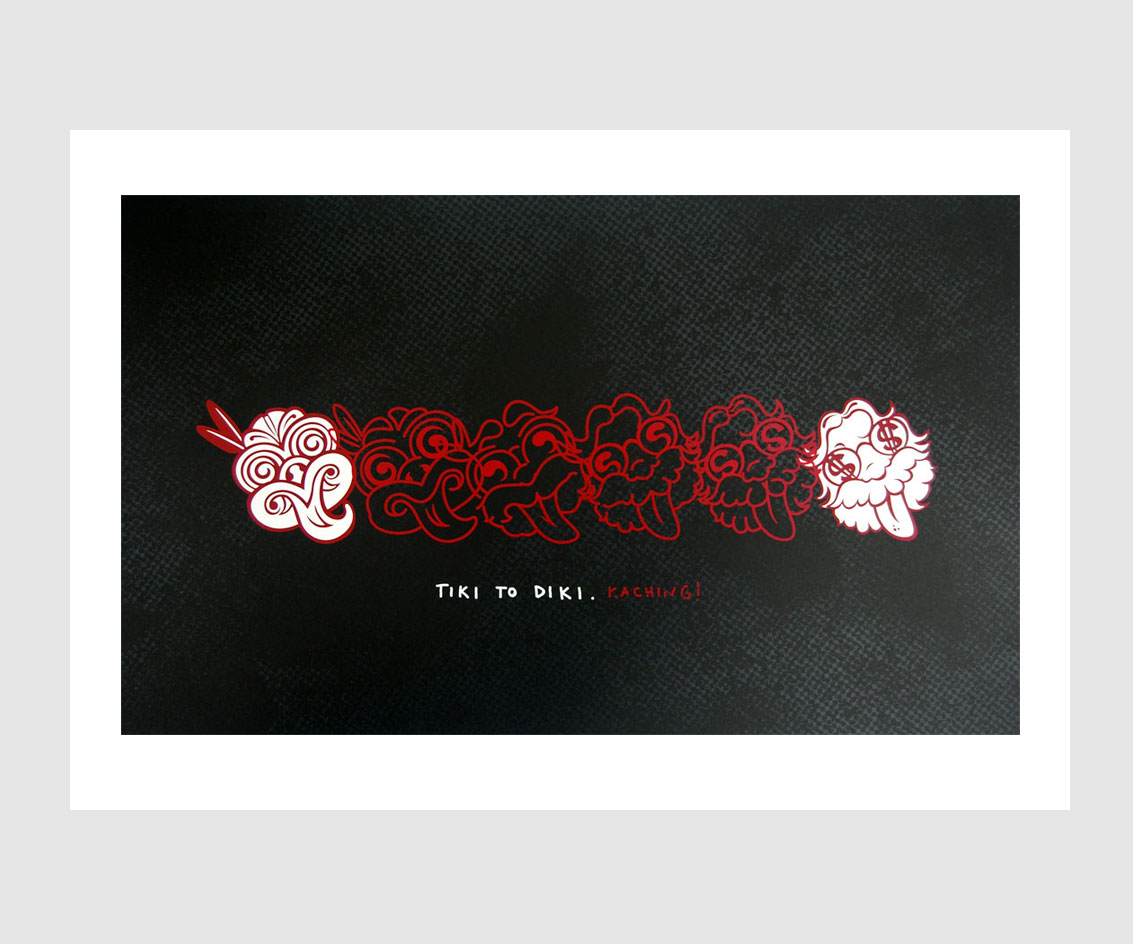 Shop
Tiki to Diki
560mm x 765mm
50 limited edition screen print on archival stock
This print is an acknowledgement of the huge success of Dick's 'Mickey to Tiki' piece, the biggest selling print of all time in Aotearoa. No matter what you think, you must admit, Dick was a genius for thinking of it. Dick has paved the way for peeps like myself and I am grateful for that. I only wish I had thought of it!
SHIPPING:
*On checkout please select the relevant option below for this item:
EDITIONS - NZ COURIER TRACKED (for NZ deliveries) or;
EDITIONS - AUSTRALIA COURIER TRACKED (for Australia deliveries).
**To place an order outside of NZ or Australia please contact me to arrange International Shipping for this item.