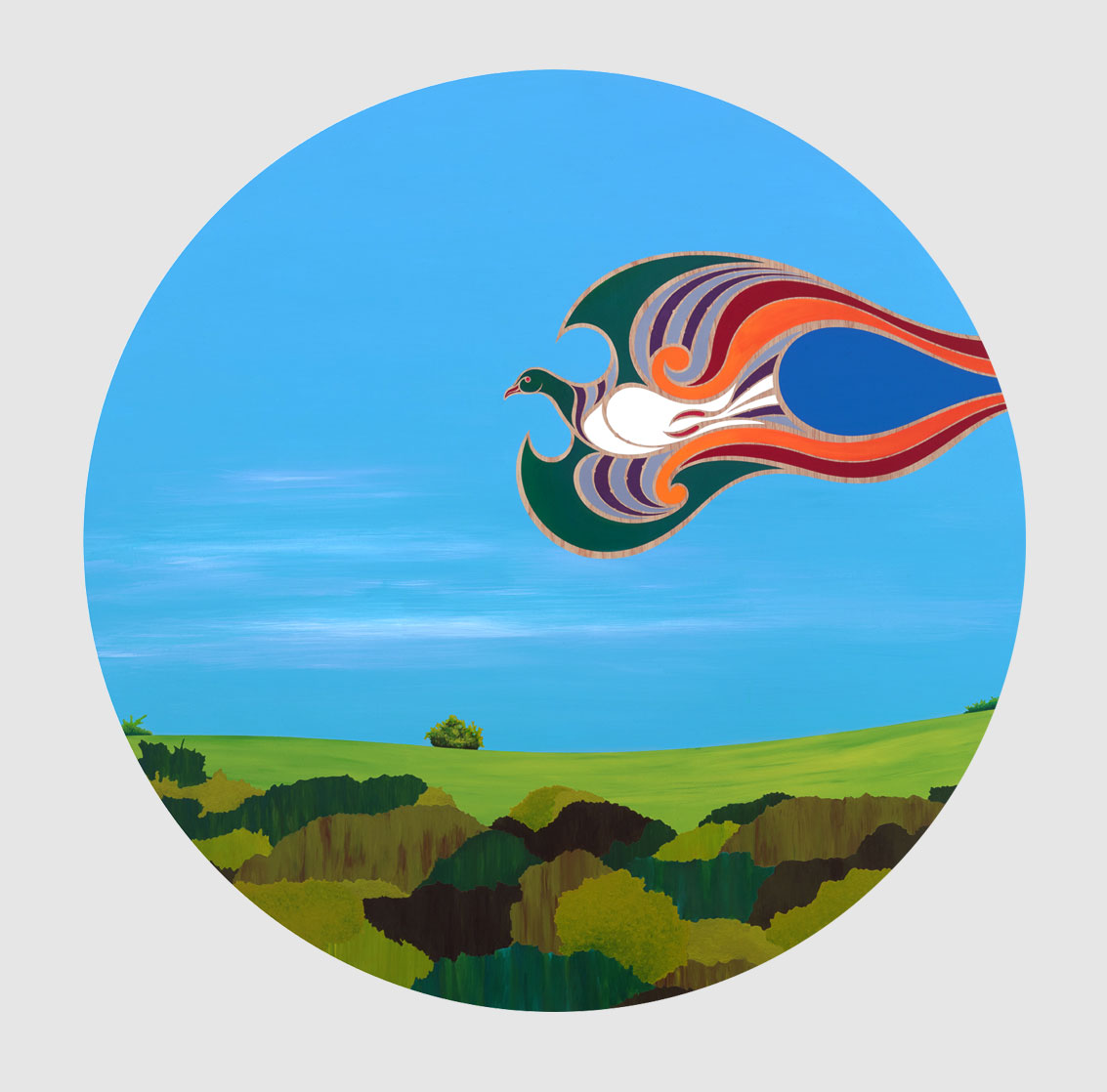 Shop
Flight of the Kereru
610mm x 610mm sheet size
30 signed & numbered ltd ed giclee prints
The view across from my whare to the gauzy, grassy knoll was broken by a barreling, bulbous bird. He swiftly cuts the air like an ivory handled butter knife – slightly clumsy but full of purpose. Sight a delight, sound all around. Te Kereru you funny fellow.
SHIPPING:
*On checkout please select the relevant option below for this item:
EDITIONS - NZ COURIER TRACKED (for NZ deliveries) or;
EDITIONS - AUSTRALIA COURIER TRACKED (for Australia deliveries).
**To place an order outside of NZ or Australia please contact me to arrange International Shipping for this item.